Industrial APFC Panel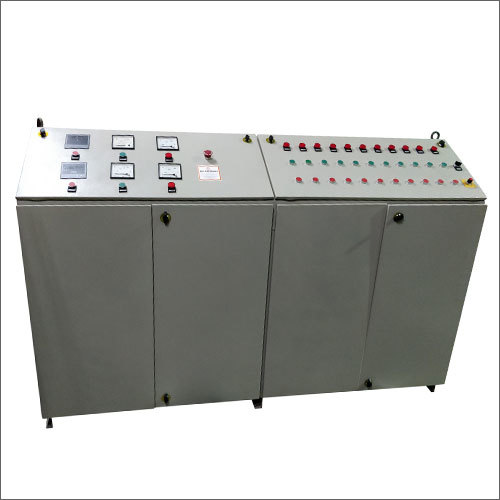 Industrial APFC Panel
Price And Quantity
Piece/Pieces

10000.00 - 100000.00 INR
Product Description
An Automatic Power Factor Correction (APFC) panel is an electrical control panel that is used to improve the power factor of an electrical system in an industrial or commercial setting. The APFC panel is used to monitor the reactive power in the electrical system and automatically adjust the power factor by adding or subtracting capacitors as needed.
The power factor is a measure of how efficiently electrical power is being used in a system. A low power factor indicates that the system is not using the power efficiently, which can result in increased energy consumption, higher energy costs, and decreased efficiency. The APFC panel is designed to improve the power factor by reducing the reactive power in the system.
The APFC panel typically contains a number of capacitors that are switched in and out of the electrical system as needed to correct the power factor. The panel also includes a microprocessor-based controller that continuously monitors the power factor and adjusts the capacitor bank accordingly.
Some of the key features and benefits of an Industrial APFC panel include:
Improved energy efficiency - The APFC panel helps to improve the power factor of the electrical system, resulting in increased energy efficiency and decreased energy costs
Reduced equipment wear and tear - A high power factor helps to reduce the wear and tear on electrical equipment, such as motors and transformers, which can result in longer equipment life and reduced maintenance costs.
Increased system capacity - An improved power factor can increase the capacity of the electrical system, allowing for the addition of new loads without the need for additional infrastructure.
Automatic operation
Contact Us
Talavadi Char Rasta, Alka Cinema Road, Opp. Imamwada Masjid, Bhavnagar, Gujarat, 364001, India
Phone :+918037402597