7.5-11 kw Revolt AC Drive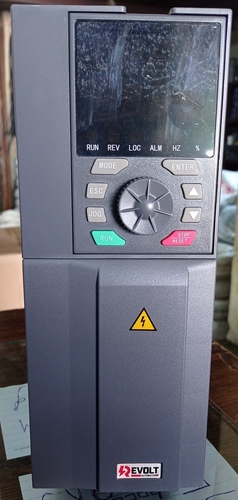 7.5-11 kw Revolt AC Drive
Product Description
Raj Electricals Offering Revolt 10 Hp Ac Drive At Bhavnagar, Gujarat, India,
We are engaged in the supply, dealing, distribution, export and import of the widest range of electrical and electronic items that would suit every type of project, economy and medium.
Product Specification :-
Type :- Frequency Ac Drive
Brand :- Revolt
Hp :- 10 Hp
Kw :- 7.5 Kw
Model Number :- D32-T3-7R5G/11P
Condition :- New
Warranty :- 6 Month From The Date Of Purchase
Voltage :- 380-440 V AC
Frequency :- 50-60 Hz
We Supply Our Products In All Over India And Also In Foreign Countries.
For More Details Contact : 9426838080.
Website:www.rajelectrics.com
Email: raj_electricals@hotmail.com.